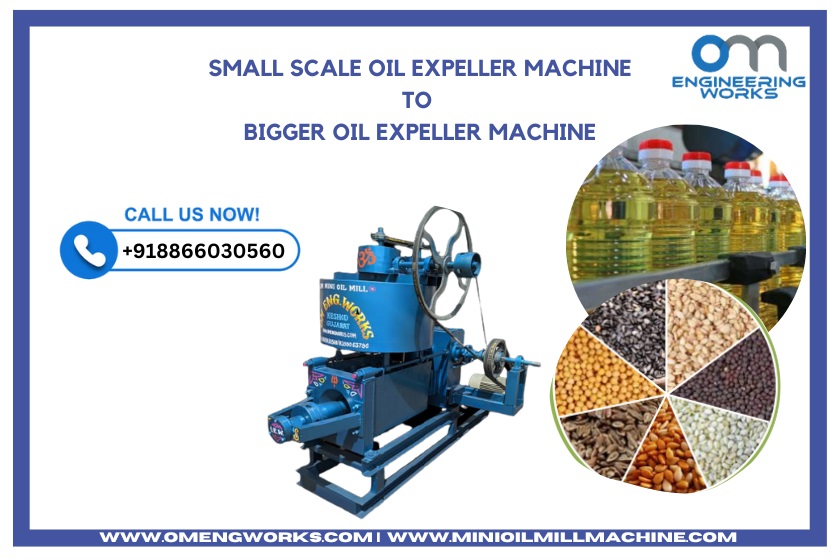 Do you have a older oil expeller machine and wondering what to do with them? Well, look no further because we, OM Engineering Works have the perfect solution for you! Introducing the 6 bolt Oil Expeller Machine your one-stop-shop for extracting high-quality oil.
As society marches forward in technological advancement, it becomes increasingly apparent that agriculture has not escaped the pervasive reach of innovative machinery. Among the most awe-inspiring of these tools is the 6-bolt oil expeller, which we shall subject to a thorough evaluation.
So, what precisely is this contraption, you may ask? Well, let us elucidate for you. The 6-bolt oil expeller stands as a veritable upgrade to the standard oil expeller, boasting an array of cutting-edge features and improvements.
But how does it function, you may wonder? With precision and deftness that will undoubtedly leave you in awe, the 6-bolt oil expeller applies forceful pressure upon seeds, as they move through a barrel with a tapered edge. This action, in turn, extracts oil from the seeds, which then flows out through a spout. Meanwhile, the residual seeds are promptly expelled from the machine.
And what, you may inquire, are the advantages of utilizing such a device? Well, let us enlighten you. The 6-bolt oil expeller enables farmers to extract oil with unparalleled efficiency, working at remarkable speed to extract significant amounts of oil within a relatively short duration. Furthermore, the machine produces an exceedingly low level of wastage, representing a marked improvement over traditional oil extraction methods.
Moreover, the 6-bolt oil expeller boasts versatility in its functionality, capable of extracting oil from a broad spectrum of seeds, thereby serving as a versatile tool for various farming needs. And to top it off, the machine is user-friendly, requiring no specialized training to operate, making it accessible to farmers across the board.Additionally, the oil produced by the 6-bolt oil expeller is of premium quality, making it ideal for a diverse array of industrial applications.
Now, you may ask, how does one operate this wondrous machine? Fear not for we shall provide a simple guide to its usage. Firstly, one must prepare the seeds by cleaning, drying, and sorting them. Next, configure the machine to suit the specific seed type and the required oil quantity. Subsequently, load the seeds into the hopper, switch on the machine, collect the oil in a container, and remove solid particles through the oil filter machine. Finally, dispose of the residual seeds in a suitable manner.
We have three models of 6-bolt oil expeller machines with different crushing capacities
Model 1): Oil expeller machine chamber size 24" x 4" crushing capacity 80~120kg/hr
Model 2): Oil expeller machine chamber size 27" x 5" crushing capacity 180~250kg/hr
Model 3):Oil expeller machine chamber size 30" x 5.5" crushing capacity 280~350kg/hr

Crushing capacity may differ with different types of oil seeds

What sets apart the use of 6 bolts in the oil expeller machine is the mere clamping of the chamber. The absence of 9 bolts creates ample space between the plates, allowing for the efficient cleaning of the chamber during the operation of the oil expeller. The incorporation of 9 bolts would make it difficult to clean the chamber as the minimal space would impede access. Moreover, the weight of the chamber increases due to the added plates. Opting for 6 bolts ultimately offers more space and convenience for cleaning the chamber while the oil expeller machine is in operation.

If you require any capacity of oil expeller machine, please do not hesitate to contact us. Our sales team will get in touch with you to provide professional guidance and machinery to your specifications.